We are glad you found us! We strive to carry the highest quality quilting fabrics and supplies and do so with the best customer service possible. If you don't find what you are looking for let us know and we will try to find it and carry it for you.
Happy quilting!
Thank you,
Debbie and Danielle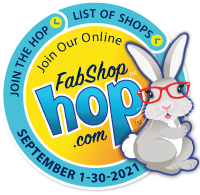 Our September Bunny likes to take classes!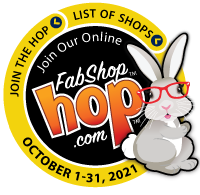 Our October Bunny is interested in our machine quilting services!